About Carlisle Energy Solutions
Carlisle Energy is a solutions-driven, energy-conservation company that strives to increase energy efficiency for cold storage businesses, while simultaneously decreasing costs.
Learn How You Can Save 10-30% on Your Businesses' Energy Consumption.
What Does Carlisle Energy Solutions Do?
Carlisle Energy Solutions was established in 2009 as a distributor of energy savings products for the cold storage industry. The company's unique business model is based on the two-fold agenda of increasing energy efficiencies while driving down costs for cold storage warehouses, whose main products include produce, meat, seafood, and dairy.
As an energy consulting company for cold storage wholesalers, Carlisle Energy Solutions serves its clients by providing the most innovative technology and business strategy to reduce energy consumption, while still allowing companies to retain healthy profits. The demand in the cold storage industry to reduce energy-related costs has never been greater, and Carlisle Energy Solutions is at the forefront of providing long-term, cost-cutting solutions to local cold-storage companies, as well as for businesses around the world.
The demand to reduce energy costs in the cold storage industry has never been greater. Sky-rocketing costs for energy and labor make our services critical to produce, meat, seafood, and dairy wholesalers. Our strategy features a performance guaranteed, no risk, zero capital investment with a 36-month guarantee on all parts and labor. That means our clients experience no up-front costs, monthly energy reductions, and reduced maintenance costs due to less wear and tear on their equipment.
We believe that energy consumption should not consume a company's profits. Our vision is to help cold storage industry leaders consistently improve their bottom line. This vision is put into action through the implementation of the most innovative energy efficiency products that produce the most aggressive return on investment.
Innovation
We are continuously looking ahead and responding to evolving technology in the commercial energy saving industry. As problem-solvers who explore new ideas, we are driven to reduce our client's energy consumption and most importantly save money.
Trust
We believe that trust is what propels productivity and progress. We maintain complete transparency with our clients in all aspects of our business relationship. We are committed to delivering reliable solutions with genuine results.
Passion
We believe in providing superior quality and value in everything we do for our clients and in our communities. We regularly seek new partnerships and client opportunities because we firmly believe in our products and the service we provide.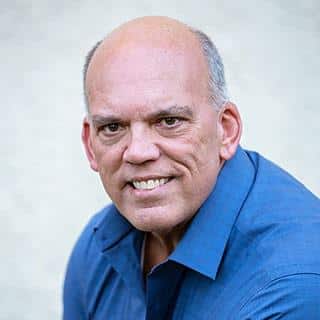 Bob Farmer
Founder and CEO
I founded Carlisle Energy Solutions in 2009 to provide the state-of-the art technology and gold standard customer service that increases energy efficiencies for small businesses while keeping their costs down.
I am a highly motivated business owner with a passion for customer satisfaction. My "Under Promise and Over Deliver" mindset ensures amazing service for every client. With my extensive background in finances and deep understanding of customer concerns about bottom line profits, I've made Carlisle Energy Solutions the leader in producing the most aggressive ROI for cold-storage companies.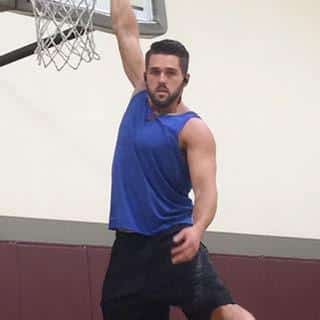 Justin Carlisle Farmer
President & Director of Operations
Carlisle Energy Solutions has grown significantly over the last several years and to help manage the growth I brought my son Justin Farmer in as Senior Project Manager. I am proud to have a family business as many of our clients have built their business through several generations. The name Carlisle came from Justin's middle name and we are proud to let our clients know the story. Even when Justin was pursuing his passion for sports performance training after graduating from the University of Utah with a Bachelor of Science (B.S.) in Exercise and Sports Science with a minor in Nutrition. The knowledge of the human anatomy and the detail it takes to make specific health and wellness plans for his clients is the type of skill set we needed to grow our operations in an efficient way. He set his own business aside to come work in the family business and his hard work and dedication has paid off as he came in as our senior project manager and now runs the day to day operations and has been promoted to President & Director of Operations. His compassionate personality along with his ability to make decisions that is in the best interest of the customer allows us to continue our growth organically from client referrals.
Our Energy Saving Process
1

Savings Analysis Spreadsheet
Our high-quality energy efficiency solutions for the cold storage industry begin with an on-site inspection to gather evaporator coil and fan motor data. We provide a detailed analysis that tracks your equipment orders, project costs, energy usage—and more—to identify:
arrow_circle_right

KWh savings

arrow_circle_right

Energy cost savings

arrow_circle_right

Return on investment
On your behalf, we work with the local utility company to ensure you are receiving the best possible rates. We provide:
arrow_circle_right

Information on your estimated savings from rebates

arrow_circle_right

Incentives for which your company qualifies

arrow_circle_right

Hands-on support during completion of rebate forms and incentive applications
3

Installation & Programming
We replace your out-of-date equipment with properly sized, more efficient models. Transitioning from the existing motors in your evaporators to newer models is easy with our professional installation service, including:
arrow_circle_right

Upgrading the conventional motor in your refrigerator system's evaporator fans to the brushless DC motors and Carlisle Controllers

arrow_circle_right

Programming of Carlisle Patented ECM Controllers to work directly with new Variable Speed EC Motors

arrow_circle_right

All installation labor and parts