Carlisle Energy Solutions Case Studies & Testimonials
Learn How You Can Save 10-30% on Your Businesses' Energy Consumption.
Case Study & Testimonials
Field Fresh Foods In-Depth Case Study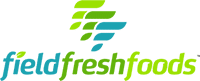 Project Overview
The Field Fresh Foods facility covers an area of ~3.5 acres containing about 70,550 square foot (SF) of refrigerated warehouse and approximately 10,000 SF of office/mechanical and maintenance area. The refrigerated warehouse areas are broken up into many smaller areas, each cooled by one or two small compressor/condenser units and multiple evaporator units. The evaporator fans vary in size from ¼ HP to ¾ HP each and the quantity of fans per evaporator unit varies from 2 to 5. These fans run continuously, even when the condenser unit is satisfied and shuts down.
Carlisle Energy worked with Edison to prepare a savings analysis and found that by retrofitting (25) evaporator coils at their facility with Carlisle Controllers and (98) EC Motors ranging from ¼ HP to ¾ HP. Field Fresh Foods will save approximately $496,443.00 in the next five years. Southern California Edison's incentive of $37,194.00 for our Carlisle Controllers and EC Motors allowed this project to have an ROI of less than 14 months.
Project Breakdown
$130,616 – Project cost
$37,194 – Rebate or Incentive Paid to customer
$93,422.00 Net cost of Project
$7,441.55 – Monthly dollar savings at 13.9 cents per kWh
$89,298.60 – Annual dollar savings
$446,493 – 5yr dollar savings
651,264 – kWh's REDUCED YEAR ONE
12.55 month Return on investment ROI
Project consisted of installation of
(98) EC Motors
(24) Carlisle ECM Controllers
Years on Return on Investment
"We are receiving tremendous energy reduction and substantial incentives from SCE working with Carlisle Energy Solutions, and continue to work with them!" – Carlos Castaneda, General Manager