Carlisle Energy Solutions Case Studies & Testimonials
Learn How You Can Save 10-30% on Your Businesses' Energy Consumption.
Case Study & Testimonials
SGS Produce In-Depth Case Study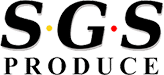 Project Overview
SGS Produce operates a warehouse where produce is stored before being shipped out to various segments of the food industry. SGS runs evaporators 24 hours a day, 7 days a week to maintain optimal produce cold-storage temperatures in the warehouse.
Carlisle Energy Solutions prepared a savings analysis and found that by retrofitting the evaporator coils in one of their coolers with Carlisle Controllers and 1.5 HP EC Motors, SGS will save approximately $225,000 in the next five years. LADWP's incentive of $27,547.45 allowed this project to pay for itself in less than 6 months.
Project Breakdown
$36,729.94 – Project cost
$27,547.45 – Rebate or Incentive Paid to customer
$9,182.48 – Net cost of Project
$3,743.70 – Monthly dollar savings at 16.9 cents per kWh
$44,924.40 – Annual dollar savings
$224,662 – 5 Year dollar savings
307,701 – kWh's REDUCED YEAR ONE
2.45month – Return on investment ROI
Project consisted of installation of
(15) 1.5 HP 240V EC Motors
(5) Carlisle ECM Controllers
Months on Return on Investment
"We are receiving tremendous energy reduction and substantial incentives from SCE working with Carlisle Energy Solutions, and continue to work with them!" – Carlos Castaneda, General Manager